Rubber ducks have been a favourite toy for nearly a century. Originally designed in the late 19th century, they were too heavy to float and it wasn't until the 1940s that the more commonly known floating version was created. It swiftly became a hugely popular toy, synonymous with bath time. One very popular use of rubber ducks is through duck races. Used by charities to raise money, it works through people donating money to sponsor a duck. Once all the money has been raised, the ducks are all deposited into a waterway and the first duck to float past the finish line wins its sponsor a prize.
Racing in the USA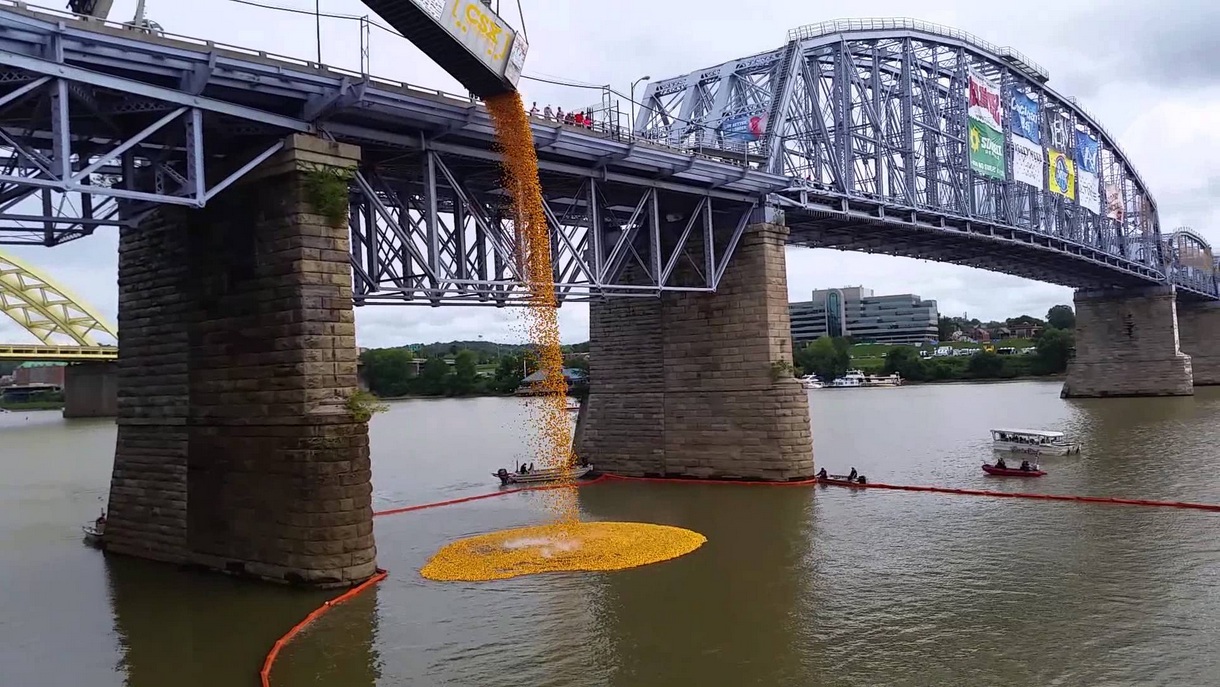 There are hundreds of duck races in the US every year. The largest one is the Freestore Foodbank race held in Cincinnati. It has been running since 1995 and now has over 150,000 ducks in each race. Currently it has raised over 9 million dollars. Great Knoxville, Halifax Duck Derby and Lumsden Duck Derby are all other notable inclusions; click here for more information on how to host websites.
Australian Ducks
The Great Brisbane Duck race raises money for the PA Research Foundation and covers 100 metres with 30,000 ducks. There is also a duck race challenge, which allows teams to raise funds and join in the race using a large 10-inch tall rubber duck that can be decorated to represent the individual organisation.
The Ducks of the UK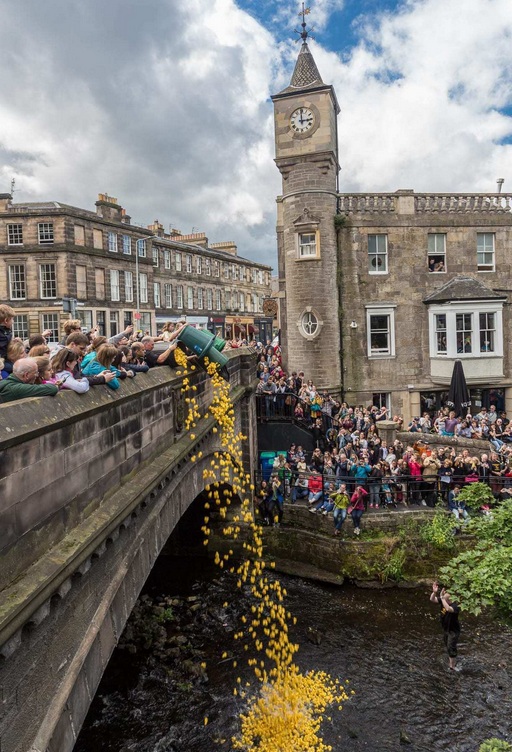 Featuring one of the older races, Edinburgh has been running the Stockbridge Duck Race since 1988. With just 1000 ducks, they are released into the Water of Leith and float down to the finish line at Falshaw Bridge. Occurring every year, the race donates the proceeds to local charities. Bibury has hosted an annual Boxing Day duck race for the last 25 years. This race has two races; one with the traditional rubber ducks and one featuring more realistic decoy ducks.
The Great British Duck race holds the record for most number of ducks with the 2008 race containing 250,000 ducks, though they were painted an unorthodox blue to prevent cheaters!